Book of Boba Fett Episode 6 Review | Spoiler Heavy
The Book of Boba Fett Episode 6 just dropped on Disney +. This is probably the second-best episode of the series, the first being last weeks episode 5. That is also saying something considering episode 5 and 6 didn't feature Boba Fett, at all. Let's dive in, here is my spoiler heavy review for the Book of Boba Fett Episode 6.

We start off with Cobb Vanth confronting three Pyke Syndicate henchman and stopping the transportation of spice in his territory. We first met Cobb Vanth in season one of the Mandalorian, he was the Sheriff who was wearing Boba Fett's armor initially.

The show then begins to follow the point of view of the Din Djarin (no longer a Mandalorian). This immediately gets me excited because of how great last week's episode was. He is on a mission to deliver the gift for Grogu that was made the previous episode.

Din Djarin lands on a new planet covered in greenery and begins investigating this new world, searching for Grogu and Luke. Eventually, Din Djarin stumbles upon R2D2, who is overseeing a bunch of droids, building what seems to be a new Jedi Academy. Also, something to note is the hut that was being built looks exactly like the hut Ben Solo destroyed in the Last Jedi.

We cut to Grogu being trained by none other than Luke Skywalker. I was shocked at how solid the CGI looked this time around for Luke. It is weird seeing young Luke, but it wasn't as jarring as last time. There are some moral grey lines here that we shouldn't be crossing but Disney is full steam ahead with this technology it seems.

The training is a call back from Empire Strikes Back, Grogu is certainly struggling like Luke did back in the day. The amount of times Luke says "use the force" is a bit overwhelming to say the least. There is a very special moment where Luke investigates Grogu's past and helps him remember. We see a flashback from 'Order 66' where Grogu is in hiding watching Clone Troopers shoot down Jedi that are in front of him.

Meanwhile back at camp Jedi Academy, coming out of the brush is Ahsoka. Ahsoka asks why the Mandalorian is here. Din Djarin explains he has a gift for Grogu, but Ahsoka explains the Jedi way of having no attachments and if Grogu sees Din Djarin he will have difficulty letting go. After some convincing Din Djarin agrees to leave the gift with Ahsoka who will deliver it to Grogu. The Mandalorian departs heading back to good old' Tatooine.

Luke and Grogu are deep in their training. Grogu is catching on at this point, reminding me of Yoda from Attack of the Clones. Hopping around while evading the reflex ball's blast from a New Hope, Grogu is very impressive. Snips (Ahsoka) at this point presents the gift to Luke and makes a comment about how Luke is just like his father Sky guy (shout out to the clone wars animated series).

Din Djarin lands on Tatooine and has a discussion with Boba Fett and Fennec Shand about the current situation. The Pyke Syndicate is moving in with large numbers and they will need foot soldiers to defend their turf. Din Djarin believe he can help assemble the soldiers to do the job. This has been my issue with the series. Boba Fett has a crew of about 4 people on mopeds, two pigs and Fennec Shand. In no way is this realistic to hold down Jabba's old territory, but I digress.

Din Djarin ventures to "Free Town" and speaks with Marshall Cobb Vanth over a drink about helping his cause. After some back and forth the Marshall agrees to call a meeting with the town and see what he can do about enlisting their services against the Pyke Syndicate. At this point the not-Mandalorian Din Djarin leaves on his Naboo fighter and I'd like to mention how amazing it is to see that ship resurrected.

Up till this point the show has been solid but overall, just okay. Everything changes as soon as CAD FREAKING BANE strolls into town. For those of you who are not familiar with Cad Bane, I plan on writing an article all about him next, so stay tuned. In short though, Cad Bane is a famous bounty hunter, if not THE most famous bounty hunter in the Galaxy.

Oh man did they bring Cad Bane to life in the best way possible. My adrenaline was pumping! The Pyke Syndicate enlisted Cad Banes services to stop the towns interference in their take over. Cobb Vanth and his assistant have a standoff at high noon with Cad Bane. Guns are drawn and only one man alien is left standing, bad ass Cad FREAKING Bane.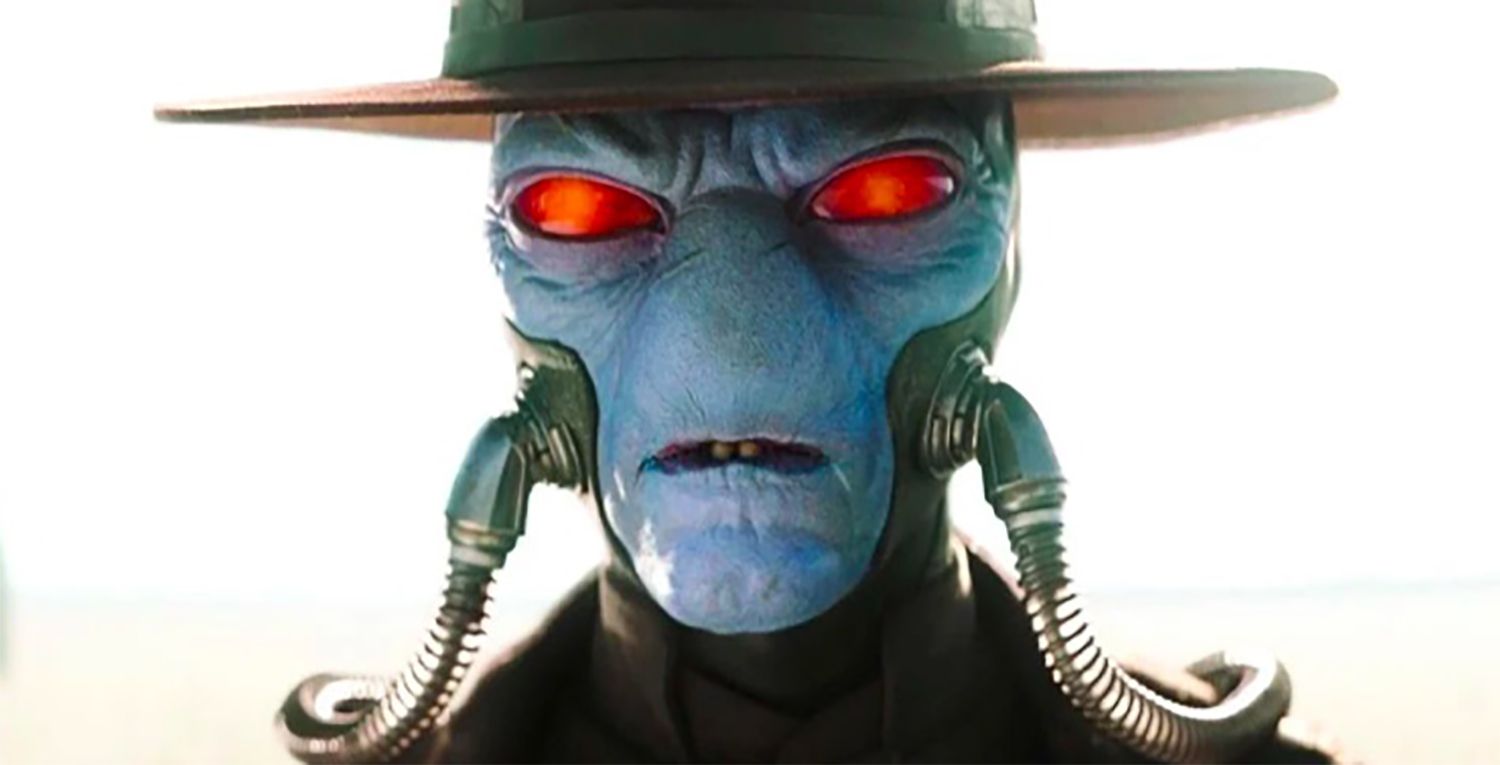 After all the excitement we end up at the Tosche Station cantina, the bar that has backed Boba Fett for the most part. Two Pyke Syndicate members stroll in, sit down and leave just as fast as they came. Long story short, they blow up the entire place with a remote detonated bomb.

The episode ends with Luke showing the gift to Grogu, some sort of armor that reminds me of Mithril from Lord of the Rings. At this point Luke pulls out Yoda's old lightsaber and presents Grogu with a choice. He can choose one or the other, the armor or Yoda's lightsaber. If he picks the lightsaber he can continue his training, if he chooses the armor he can return to Din Djarin. Roll Credits.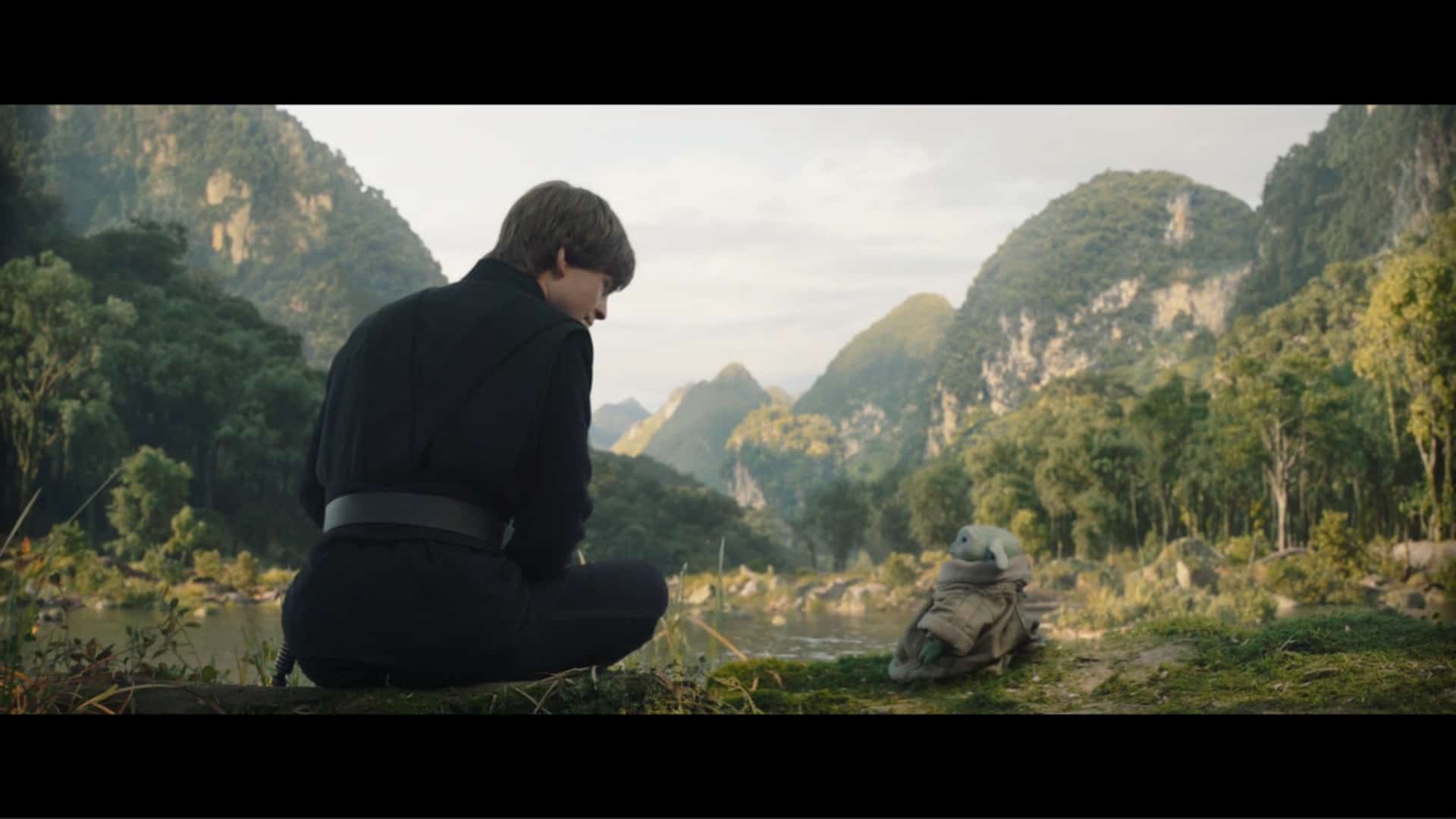 In conclusion this was such a fun episode to watch. I love the throwbacks to the Clone Wars animated television show. Seeing Cad Bane come to life was probably the highlight of the entire series for me. I will say it is alarming that Boba Fett has been missing for two episodes and this really just feels like we're watching the Mandalorian at this point, but hey I'm not complaining. Overall this was a solid 8.5/10 for me. I'm excited to see the season finale next week and I hope you enjoyed this Book of Boba Fett Review !

Check back soon for my Cad Bane article, for more great Nerd Night News click here!